Sub Zero Opens Second Liquid Nitrogen Ice Cream Store in San Antonio
New Sub Zero Nitrogen Ice Cream location serves more neighborhoods in San Antonio with customizable ice cream flavors flash frozen at -321 degrees.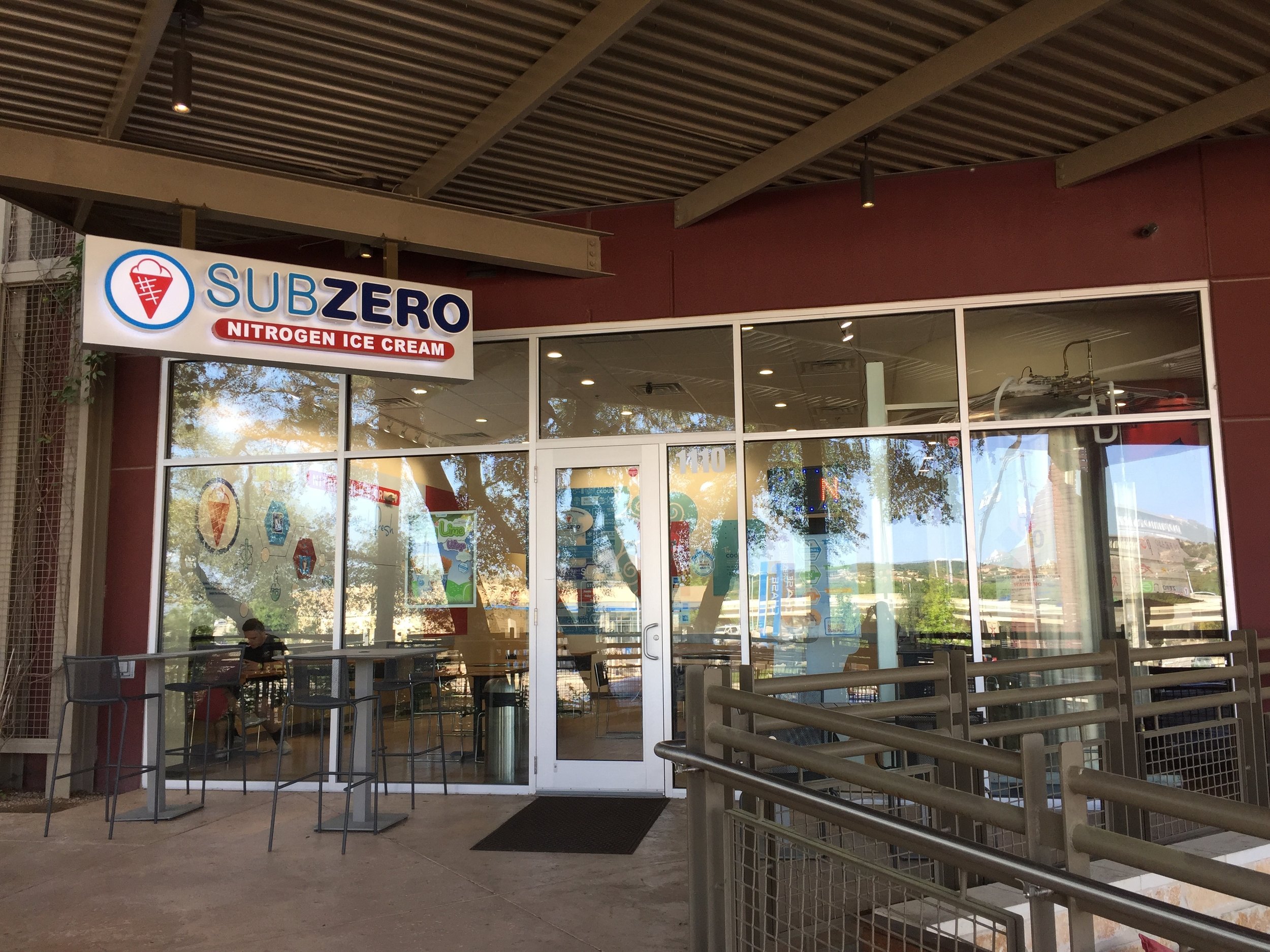 SAN ANTONIO, Texas, (Apr. 18, 2018) -- With summer around the corner, Sub Zero Nitrogen Ice Cream opened their second location in San Antonio, Texas, serving fresh, premium ice cream customized to each guest's preferences by rapidly freezing individual creations using liquid nitrogen. The new San Antonio store is located at 22211 I-10 West, Suite 1110, next to Cuppencake at the Dominion Ridge Shopping Center.

Online Menu: http://www.subzeroicecream.com/menu/

Sub Zero combines science with food for their made-to-order liquid nitrogen treats at -321 degrees, that takes less than two minutes to create using a unique patented process. The flash freezing ensures ice crystals remain minuscule, resulting in an ultra-smooth and creamy product.

With emphasis on taste and flavor, Ally Lakhpaty, owner of the new location said, "We are excited to bring a second Sub Zero to San Antonio and join the thriving Dominion community. As a community-focused company, we look forward to serving the outstanding families, businesses, schools and organizations that make the Dominion neighborhood so vibrant."

In addition to ice cream, the new Dominion location will also offer shakes, smoothies and pints - all created using liquid nitrogen. Patrons can also partake in daily specials Monday through Thursday, including:
Mix in Monday: Receive a free mix in with any purchase of liquid nitrogen ice cream.

2 for 1 Tuesdays: Buy one ice cream, get one free.

Waffle Cone Wednesdays: Get a free waffle bowl upgrade.

Check in Thursdays: Check in at Sub Zero on social media (@subzeroicecreamdominion on Facebook) and receive $2 off your purchase.

Liquid Nitrogen Features
Sub Zero Nitrogen Ice Cream offers completely customizable creations and caters to a range of dietary needs including gluten free, lactose free and sugar free options to make sure everyone can enjoy their products. After selecting a base, guests can choose from nearly 25 different flavors and then mix in a variety of fruit, candy, nuts or baked goods for limitless combinations.
Seven cream bases: Including original, premium custard, low-fat and yogurt, as well as lactose free, vegan and sugar-free options.

Quickly frozen: Preserves nutrients and prevents water molecules from expanding, giving the ice cream a flavor boost and smooth consistency.

Hand mixed cream: Allows for less air providing a dense treat, creamier than traditional ice cream, that takes longer to melt holding up well in high heat.

The science is safe: Nitrogen is not only tasteless, colorless, and odorless, 78 percent of the atmosphere consists of nitrogen.

Local School Partnerships
Sub Zero San Antonio is happy to partner with local schools for science fairs and field trips to provide a tour of the kitchen and share how science is incorporated into the process of making ice cream. Additionally, in celebration of the opening, students from K-8 are invited to pick up a bookmark from the Dominion location to participate in the summer reading challenge. Once students complete three hundred and sixty minutes of reading, they can submit the bookmark to the store for a free small ice cream, redeemable until Labor Day (Sept. 3, 2018).

Sub Zero Nitrogen Ice Cream San Antonio is open seven days a week from 12 p.m. to 10 p.m. Monday through Thursday, 12 p.m. to 11 p.m. on Friday and Saturday, and 12 p.m. to 9 p.m. on Sunday. They also cater special events from weddings, birthday parties to office and apartment parties. To learn more, visit www.subzeroicecream.com or call the store at (210) 267-2954.

About Sub Zero Nitrogen Ice Cream
Sub Zero Nitrogen Ice Cream, based in Provo, Utah, is a national franchise dedicated to providing gourmet, custom-made ice cream. Quality cream, flavors and mix-ins are flash frozen with liquid nitrogen to produce upward of 2.5 million combinations. Founded in 2004 by Jerry and Naomi Hancock, Sub Zero Nitrogen Ice Cream began franchising in 2008 and has more than 55 domestic and international locations. The company estimates it will open 50 additional stores over the next 18 months. To learn more about the brand or franchising opportunities, visit the website at www.subzeroicecream.com or send an email to info@subzerotexas.com.
For Media Inquiries:
Sanah Sadaruddin
Creative Grammar
(281) 864-0605
sanah@creativegrammar.co